28 februari, 2020Internationellt
New report: DigiNord – Virtual Meetings and Climate Smart Collaboration in the Nordic Countries
This just published report presents the findings, analysis and recommendations of DigiNord; a project for the exchange of knowledge on virtual meetings and climate-smart digital collaboration in and between the Nordic countries. DigiNord is part of the initiative "Nordic Sustainable Cities with focus on climate smart mobility", led by the Swedish Energy Agency and carried out by the Swedish Transport Administration's project REMM (Virtual Meetings in Public Agencies) and Arnfalk Consulting AB. The work was financed by the Nordic Council of Ministers.
In total 22 cases are presented in this report, with the aim to exemplify and illustrate the multitude of the vibrant virtual meetings activities and projects taking place in the Nordic countries. All the Nordic countries are represented, with examples ranging from ministries, universities, public agencies, NGOs and private companies, as well as committees under the Nordic Council of Ministers.
Peter Arnfalk from the Swedish Road Administrations project REMM:
It's encouraging to find so many good, inspiring examples of how virtual meetings are used in the Nordic countries, and that virtual collaboration is becoming recognised and used as a tool for climate emissions mitigation. Our study confirms the view of this region as one of the worlds most frequent and advanced users of digital technology, at the same time as Nordic countries have some of the world's most ambitious climate emission goals. Building on the experiences and methodologies already developed for implementing a more sustainable virtual meetings culture, there is a golden opportunity for this region to strengthen climate smart collaboration both nationally and internationally. Leading by example, we can inspire other countries and companies to do the same.
Download report here.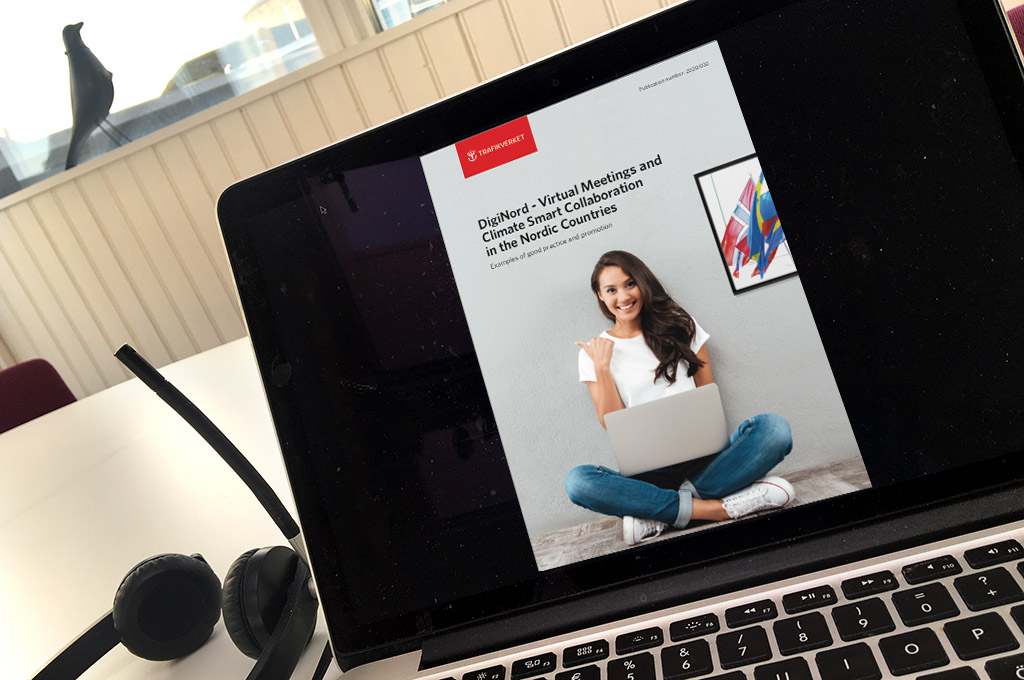 Alla nyheter